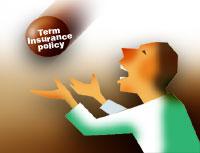 By Shu Zheng
(Newsday)Here is what you need to know when shopping for term life insurance online:
1. Types of comparison sites. Comparison sites break down into two broad categories: those that will give you an instant quote online and those that take your information and pass it along to brokers who then contact you. Most are lead-generation sites for brokers.
When you begin entering information on a site, however, you often cannot readily tell which type of site it is until you get to the end. That's when you either get a price quote or get a message that a broker will contact you.
Examples of instant quote sites include AccuQuote.com, Insure.com, SelectQuote.com, EFinancial.com and IntelliQuote.com. "A lot of people are shopping on price nowadays," said Amy Danise, editor of Insure.com.
Click to read more